In the spring of 1991, I was invited to play 11 concerts in Czechoslovakia, as it was then called. We began in Bratislava, then spent some days in Brno and Ostrava before ending up in Prague. I took this photo in the tiny street directly behind the palace with the help of Ladia, my translator. What you can't see is the people hiding in the doorways, it's a very busy street full of tourists and residents.
The final concert was shared with Zalman a Spol, an excellent group of Czech musicians led by Pavel Zalman, a leading singer in the democracy movement that forced the Russian military to leave their country after 40+ years. Deeply moved in the presence of a people achieving their freedom right in front of me, I wrote For The People (Song For Czechoslovakia) in Brno and played it at every concert.
In the summer of 1992, I returned to the now free Czech Republic and toured with Zalman a Spol. I also brought a video camera, and recorded many hours of footage, including our performances in front of thousands of people in large outdoor festivals. A translation of For The People was printed in the programs, so they could understand what this American was saying to them.
This video includes some of those performances, interviews with Pavel and myself by national news media, and images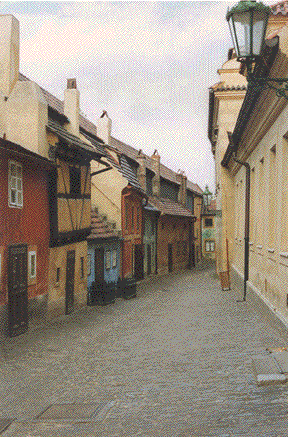 of the cities, countryside and its people at a rare moment in history, when a nation and its people, cut off from the outside world for more than a generation, were emerging again into the world.
Thanks to Dewey Engstrom at Parallax Productions in West Palm Beach, this video has been professionally edited and duplicated onto VHS tape.
--Rod MacDonald
to order video